How to promote your small business on Facebook
HOW TO PROMOTE YOUR SMALL BUSINESS ON FACEBOOK
Create a Page:
To sign up it will need to either personal Facebook page or it might be created from scratch. After visiting the official Facebook website https://www.facebook.com/pages/creat and then select what type of page you want to create. After selecting the desired page you must fill in the page name category and description as well. Click the "Create Page" and your page will be created.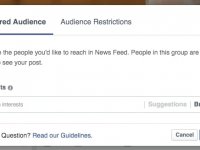 Preferred Audience:
This is absolutely one of the most necessary things that you will do when creating your page. Facebook incorporates a "Preferred Page Audience" tab that enables you to input information regarding your ideal audience. This may allow Facebook to make sure that the right people see your page, which can ultimately enable you to accrue positive interactions.
Call To Action Button:
Facebook provides businesses the choice to display a call to action button, and that we extremely encourage you to require advantage of this feature. Button options include a Contact Us button, a Learn More button, and a Shop Now option among others. You'll be able to edit this button by hovering over it when logged into your page then inputting the link to your most popular landing page.
Upload Photos:
It is very essential to upload Profile and Cover photos that give the first impression about your business to users. Your cover photo should merely be something related to your business. To portray your business you must use high-quality images in a positive light.
Create a Username:
To avoid confusion username must be the same or nearest to the brand name. For help with the username, you can see "create @username" under your page name. Click here and save the page name.
Enter Your Information:
After creating the Facebook page you will get notice there would be several options to modify it. Add more information about your brand or business as much as possible such as business name, address, website, contacts, timings, products, etc. it is important to create meaningful descriptions of your business details.
Tell The Story:
Though information, as well as description, has been entered, however, you must tell a story behind the brand to reveal the curiosity from customers in interrogation forms.
Create Your First Post:
Before inviting people to like the page you must add some impressive content consisting of spectacular pictures, videos, animation, which can grab the attention of customers. Moreover, the content and the voice of any language about the marketing of the brand must be clear or made by some professional advertising company. If you want to expand your business on social media platforms so Marshmallow advertising Agency is committed to creating some professional ads.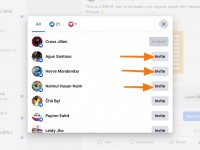 Publish And Invite Followers:
After filling in all the details then it's time to promote your business to the audience. To viral your brand's post, it is necessary to invite the people as much as possible.
Marshmallow is the creative advertising and marketing agency. Creativity, Innovation and Passion is the beauty of the Marshmallow  team. read more>>
Copyright © 2022 Marshmallow | Powered by Marshmallow